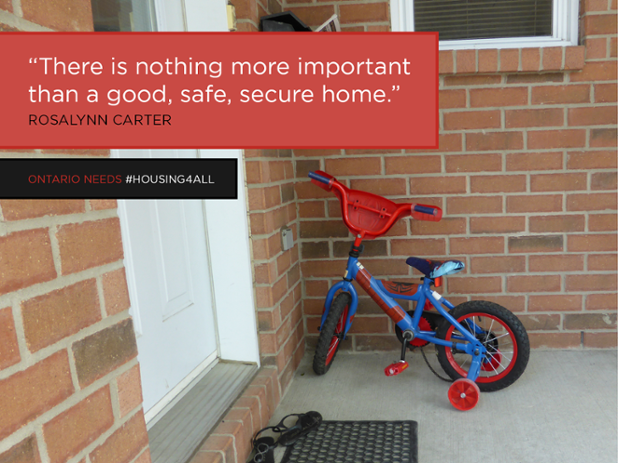 As campaigning for the federal elections is in full swing, join us for our Vote Housing For All forum to talk about the affordable housing and homelessness crisis in the context of housing as a right.
When? September 30th from 6:30pm-8:30pm
Where? Ryerson University, Library Building Room 72, 350 Victoria St., Toronto
Why? We are joining groups and individuals across Canada in a national week of action. Make affordable housing an election issue and vote housing for all!
Who? An exciting panel of speakers, including:
Leilani Farha (United Nations Special Rapporteur on adequate housing)
Alex Neve (Secretary General, Amnesty International Canada)
Christa Big Canoe (Legal Advocacy Director, Aboriginal Legal Services of Toronto)
Commenters: Mike Creek, Cheyanne Ratnam
Moderator: Angela Robertson
Co-sponsored by the Unifor-Sam Gindin Chair in Social Justice and Democracy at Ryerson University